Alexander Hawkins Trio (GB)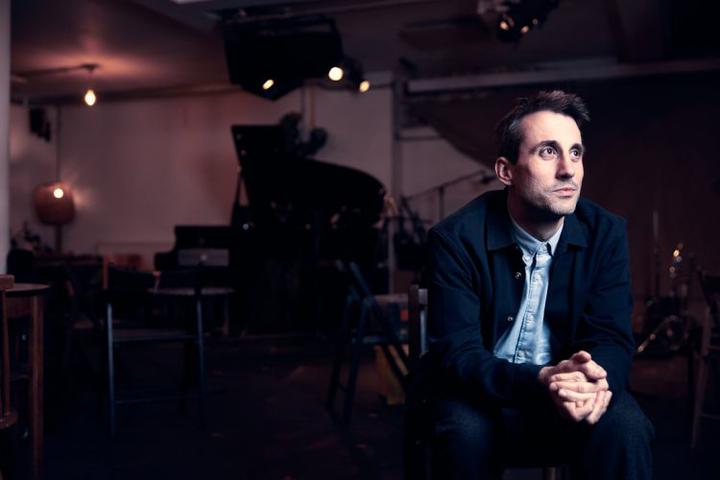 Alexander Hawkins: piano
Neil Charles: bass
Stephen Davis: drums
We start the live-stream (real time, stream is not on demand!) about 1/2 h before the show starts. By clicking on "Now Live" a window opens, where you can watch the concert free of charge and without any registration. If you want, you can support this project with "Pay as you wish". Thank you & welcome to the real & virtual club!
Alexander Hawkins is a composer, pianist, organist, and bandleader who is 'unlike anything else in modern creative music'. Of the first Alexander Hawkins Trio recording, The Guardian wrote that it "sounds like all the future jazz you might imagine without ever being able to conceive of the details".
Working internationally in a vast array of creative contexts, his own unique soundworld is forged through the search to reconcile both a love of free improvisation and a profound fascination with composition and structure. His writing has been said to represent 'a fundamental reassertion of composition within improvised music', and his voice one of the 'most vividly distinctive…in modern jazz'.
As a pianist, he has been described as 'remarkable…possessing staggering technical ability and a fecund imagination as both player and composer.'
Alongside his acclaimed work as a bandleader, he has appeared with a wide array of leading figures from across the generations of contemporary music, including the likes of Anthony Braxton, Louis Moholo-Moholo, Evan Parker, Mulatu Astatke, Esperanza Spalding, Shabaka Hutchings, Tomeka Reid, Nicole Mitchell, and many others.
The Trio feature under Anthony Braxton's leadership on the epic 13 CD box set 'Quartet (Standards) 2020', a release which featured on a number of end-of-year lists at the close of 2021. They have also recorded as a quartet with vocalist Elaine Mitchener (Uproot, Intakt), and they have performed in the USA, Canada, as well as throughout Europe and the UK. (Pressetext)
https://www.alexanderhawkinsmusic.com/
https://alexanderhawkinsmusic.bandcamp.com/album/alexander-hawkins-trio