Markus Kupferblum 'Six Memos for a pianist and a self-playing piano'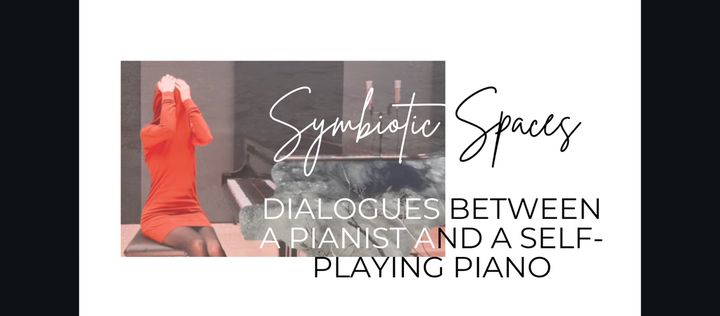 Hanne Pilgrim: piano, dance
Adrián Artacho Bueno: composition
Markus Kupferblum: video, performance
"Six Memos for a pianist and self-playing piano" is part of an ongoing investigation of spatial qualities by a team consisting of a pianist, a composer, a video artist and a complexity researcher. The starting point is the six qualities Italo Calvino chose for his Harvard Lectures: Lightness, Speed, Accuracy, Vividness, Multiplicity and Consistency.
In the process, 6 short films were created, which form the basis for our performance.
In our transmedia performance we will use a wide variety of artistic expressions and performative techniques to enter into dialogue with the video and the accompanying gaze of the viewers.
https://kupferblum.com/acts/six-memos-for-a-pianist-and-a-self-playing-piano/