Sunna Gunnlaugs Trio (ISL)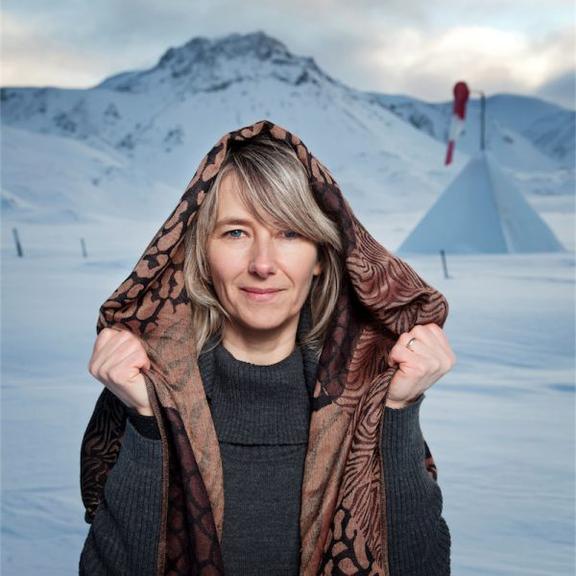 Sunna Gunnlaugs: piano
Thorgrimur Jonsson: bass
Scott McLemore: drums
We start the live-stream (real time, stream is not on demand!) about 1/2 h before the show starts. By clicking on "Now Live" a window opens, where you can watch the concert free of charge and without any registration. If you want, you can support this project with "Pay as you wish". Thank you & welcome to the real & virtual club!
Sunna Gunnlaugs' work has received significant critical acclaim since her 2000 release 'Mindful' was selected among the top 10 albums of the year by the Virginian Pilot. Her 2003 release 'live in Europe' reached top 10 on both Canadian and US jazz radio charts. Her 2010 release 'The Dream' jumped to number 2 on the Canadian radio charts and reached number 20 on the US CMJ radio charts. Her albums have received extremely positive reviews in leading jazz magazines across the world such as Jazzthetik and Jazzpodium in Germany, Concerto in Austria, Jazzwize in the UK, Jazzman in France, Swing Journal & Tokyo Jazz Notes in Japan, Downbeat in the US, the online publication All About Jazz and many more. All of her albums have been nominated for the Icelandic Music Awards and in 2015 as well as 2019 she won performer of the year.
She has performed at prestigious festivals such as JazzAhead in Bremen, the Kennedy Center's Nordic Cool, The London Jazz Festival, The Oslo Jazz Festival, The Rochester International Jazz Festival, Vancouver International Jazz Festival, Montreal International Jazz Festival, Rotterdam International Jazz Festival and the Belgrade Jazz Festival. She has also performed at Europe's most important jazz clubs such as Porgy & Bess in Vienna, Unterfahrt in Munich, Bimhuis in Amsterdam and Sunset in Paris to name a few.
http://www.sunnagunnlaugs.com/
https://sunnagunnlaugs.bandcamp.com/album/becoming