Studio Dan 'Ausgang in Fahrtrichtung – Eine kleine Weltuntergangsmusik' (A)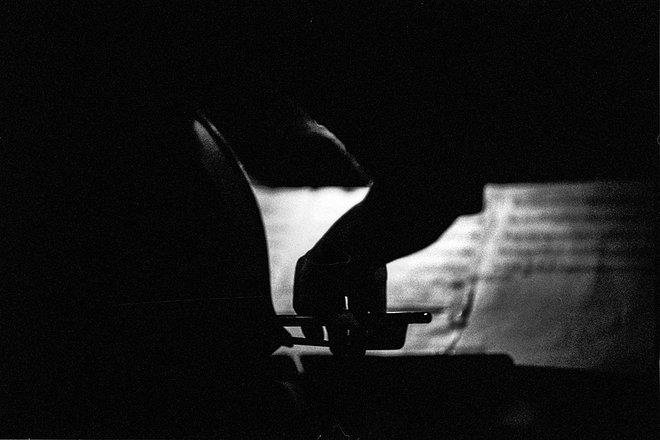 Daniel Riegler: compositions
Special guests:
Karolina Preuschl: vocals
Bernhard Breuer: drums
Nik Hummer: sound, Dramaturgie
Studio Dan
Gunde Jäch-Micko: violin, harp
Maiken Beer: cello
Constantin Herzog: bass
Thomas Frey: flute
Florian Fennes: bass clarinet
Matthew Smith: contra bassoon
Daniel Riegler: trombone
Michael Tiefenbacher: fender rhodes, keyboards
Margit Schoberleitner: percussion
We start the live-stream (real time, stream is not on demand!) about 1/2 h before the show starts. By clicking on "Now Live" a window opens, where you can watch the concert free of charge and without any registration. If you want, you can support this project with "Pay as you wish". Thank you & welcome to the real & virtual club!
A little apocalypse music
darkness
Ausgang in Fahrtrichtung (Exit in the direction of travel) is the name of our program with ritual music to banish the fear of loss, prophecies for the the last days of mankind and the vital news of the day. Featuring the clairvoyant aural architect Nik Hummer, Bernhard Breuer (the living pulse of Elektro Guzzi), and – a genuine eccentric with a healthy streak of unworldliness – Karolina Preuschl, famous from Wien Diesel and koenigleopold, and aka Coco Béchamel together with KŒNIG. ("SESSELLEISTE").
The music - composed by Daniel Riegler further developed by the ensemble - oscillates between sound art and electronic dance music. The dark timbres of cello, contrabassoon and drums define the sound of the production.
https://studiodan.at/termine/fahrtrichtung-porgy/