Lezlie Harrison Quartet feat. Daniel Nösig (USA/A)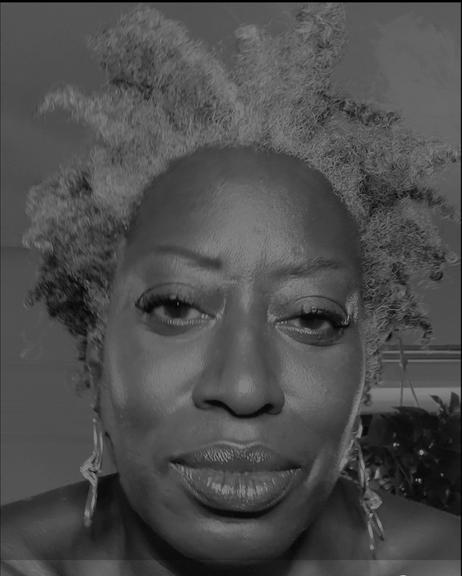 Lezlie Harrison: vocals
Sasa Mutic: piano
Hrvoje Kralj: bass
Klemens Marktl: drums
special guest: Daniel Nösig: trumpet
We start the live-stream (real time, stream is not on demand!) about 1/2 h before the show starts. By clicking on "Now Live" a window opens, where you can watch the concert free of charge and without any registration. If you want, you can support this project with "Pay as you wish". Thank you & welcome to the real & virtual club!
Over the last several years Lezlie Harrison's burnished, soulful alto, striking beauty and distinctive blend of jazz, classic 70's soul, and original music has become a fixture on the New York jazz scene.
Often heard around New York City in venues like the The Sugar Bar, Zinc Bar, The Metropolitan Room and Smalls Jazz Club. Harrison also plays frequently at The Jazz Gallery with her own group and with the Roy Hargrove Big Band --- All About Jazz voted one such engagement with Hargrove "Best Performance" of 2006. Luminaries like Dr. Lonnie Smith, Johnny O'Neal and Grady Tate have brought her funky, sultry presence to their bandstands. She was a featured vocalist at the 2007 Charlie Parker Jazz festival, opening for Cassandra Wilson at Marcus Garvey Park in Harlem. International engagements include extended gigs in Paris, Istanbul and Bodrum on the Turkish Riviera.
Harrison has excelled in other areas of creative performance. These include early theatrical experiences with the Negro Ensemble Company and success as an on-air radio personality, first with a weekly jazz program at WBGO, and more recently hosting a daily show on the the blues channel on Sirius Satellite Radio. Harrison is a co-founder of The Jazz Gallery.
Harrison is currently at work on her debut CD featuring her band, Saul Rubin on guitar, Greg Lewis on B3 organ and keyboards and Vince Ector on drums, with a guest appearance by trumpeter Roy Hargrove. On it, Lezlie draws upon the deepest foundations of her musical orientation: the soul music that surrounded her during formative years in Harlem, the gospel music she sang as a child in her grandfather's Methodist church in North Carolina. Drawn to male vocalists Marvin Gaye, Bill Withers, Sly Stone, and Johnny Hartman, Harrison's trademark has been to update classic 70's soul repertoire with a modern outlook. She calls them "the soul standards that shaped my life."
"Lezlie always brings such warmth to the bandstand whenever she sings; I always feel at home whenever I play with her. Her voice and her personality are large and strikingly dramatic. She is a true performer." Roy Hargrove, Trumpeter
She moves from a deeply felt blues to a swinging jazz tune, then takes it home with a soulful ballad that brings tears to your eyes. And you the audience are right there with her.
https://www.lezlieharrison.net