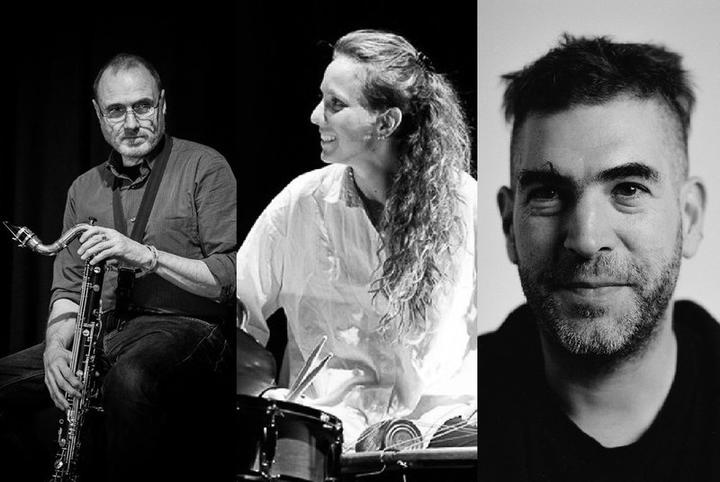 Camille Emaille: drums, percussion
Dieb13: turntables
Hans Koch: reeds
Wir stellen ab ca. 20h auf "Now Live" und dann öffnet sich automatisch ein Fenster, wo Sie via Vimeo kostenlos und ohne irgendeine Registrierung das Konzert miterleben können. Wir ersuchen Sie aber, dieses Projekt über "Pay as you wish" zu unterstützen. Vielen Dank & Willkommen im virtuellen Club!
We switch over to "Now Live" from about 8 pm and then a window opens automatically, where you can watch the concert free of charge and without any registration via Vimeo. If you want, you can support this project with "Pay as you wish". Thank you & welcome to the (virtual) club!
This trio is a sort of sound art summit meeting, started by the adventurous drummer Camille Emaille. For years Hans Koch has intensively occupied himself with sounds and extracts a whole universe of weird tones from the saxophone or bass clarinette. His individual playing can be shrill and impetuous, but can also take a turn for the tender. And the turntableartist Dieb13 will play a few experimental records and condenses the sound snippets from diverse radical worlds into a pleasant exotic alloy.
https://www.hansko.ch/
http://www.dieb13.klingt.org
http://www.camilleemaille.com