postponed !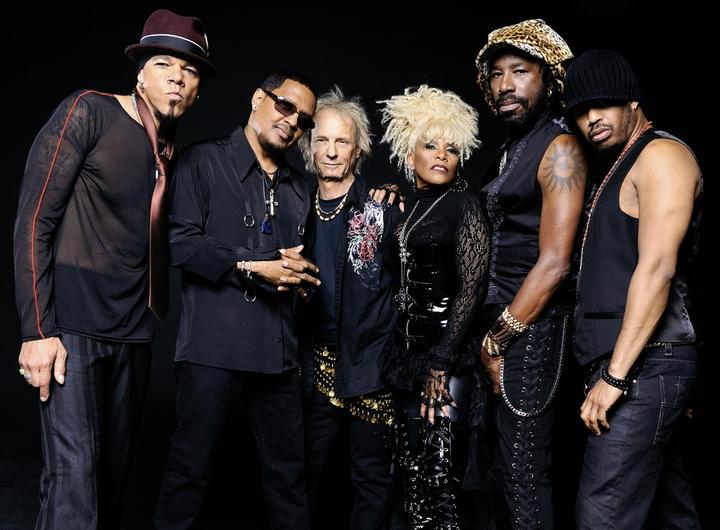 Joyce Kennedy, Glenn Murdock: vocals
Gary Moore, John Hayes: guitars
Jerry 'Wyzard' Seay: bass
Dion Derrick: drums
Neuer Termin: https://porgy.at/events/9885/
Sorry this part has no English translation
Aufgrund der augenblicklichen Situation muss das Konzert von Mother's Finest auf den 29. Oktober verschoben werden. Ihre Karte bleibt gültig, kann aber auch zurückgegeben werden. Wenn Sie Gutscheine in der Höhe der gekauften Tickets akzeptieren, dann helfen Sie dem gemeinnützigen Verein Porgy&Bess. Vielen Dank im Voraus und alles Gute!
Ihr Christoph Huber
Due to the ministry of social affairs' decree we have to cancel or postpone announced concerts and to close the box office for the time being. You can reach us by phone from Monday till Thursday between 10 am and 2 pm (01/512 88 11). Tickets for shows that have been cancelled will be refunded, of course. We kindly ask for your understanding that this might take some time. This situation is not an easy one for the non-profit association Porgy & Bess. If you want to support us, you can do so by opting for a voucher instead of a chargeback. Thank you very much!
P&B team
PS: If you want to contribute, donations are very welcome – via bank transfer to: Jazz & Musicclub Porgy & Bess,
IBAN: AT33 1400 0037 1007 3030, BIC: BAWAATWW
Mit MOTHER'S FINEST kommt jene legendäre Band nach Europa, die schon Legionen anderer Kollegen und Bands beeinflusst haben. Das atemberaubende und die Musikwelt verändernde Rockpalastkonzert von 1978 liegt nun 40 Jahre zurück. Das soll gefeiert werden! Als Erfinder des Funk-Rock spielen sie auch heute ein "enormes Brett", sind aber offen für Metal, Blues und Soul. Die beiden überragenden Lead-Sänger Glenn Murdock und Joyce Kennedy werden in Originalbesetzung von den fantastischen Gitarristen Gary Moore und John Hayes unterstützt sowie vom Megabassisten Jerry "Wyzard" Seay und der Powerstation Dion Derrick an den Drums. Ein sensationelles Konzert steht wieder an, ein denkwürdiges wird es werden. TopAct! (Pressetext)