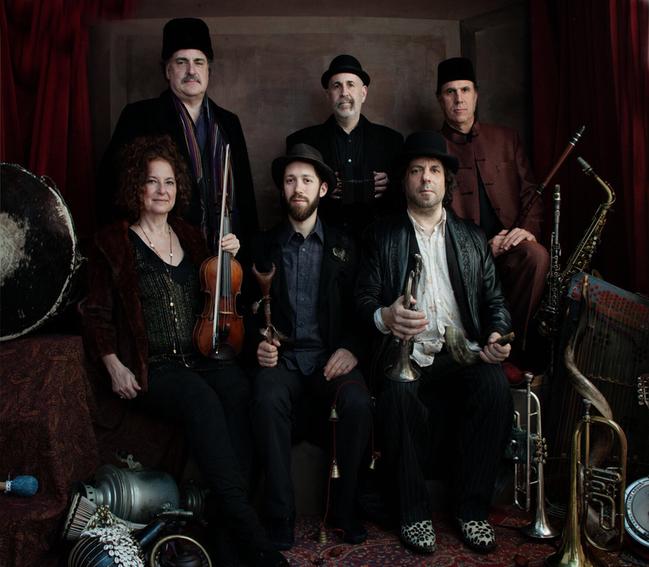 Matt Darriau: kaval, clarinet, alto saxophone
Lisa Gutkin: violin, vocals
Frank London: keyboards
Paul Morrissett: bass, tsimbl
Lorin Sklamberg: vocals, accordion, guitar, piano
Richie Barshay: drums, percussion
For more than 30 years, the Klezmatics have raised the bar for Eastern European Jewish music, made aesthetically, politically and musically interesting recordings, inspired future generations, created a large body of work that is enduring, and helped to change the face of contemporary Yiddish culture. Often called a "Jewish roots band", the Klezmatics have led a popular revival of this art form. They performed in more than 20 countries and to date released 11 albums – most recently "Apikorsim (Heretics)". They have also been the subject of a feature-length documentary film, "The Klezmatics: On Holy Ground".