Pakistan-Austrian Cultural Exchange: Easter time 2016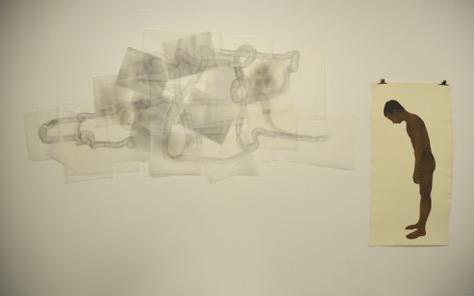 Exihibition: Universal / Personal
Gruppenausstellung mit Aisha Abid Hussain, Rubaba Hyder, Rehana Mangi, Ali Kazim, Noor Ali Chagani, Hammad Gillani, Adeel uz Zafar
Kuratiert von Aisha Khalid
Ausstellungsdauer: 6. April - 7. Mai 2016
Sorry this part has no English translation
"east-west cultural exchanges/dialogues": more than music. more than fine arts. (Renald Deppe)
Die bekannte Künstlerin und Kuratorin Aisha Khalid kuratiert für hinterland und Porgy&Bess eine Gruppenausstellung mit sieben jungen KünstlerInnen aus Pakistan. Universal / Personal gibt uns einen ersten Einblick in die zeitgenössische Kunstszene Pakistans – alle KünstlerInnen haben eine Ausbildung in Miniaturmalerei, die sie jedoch in die Gegenwart bringen und neu – sehr persönlich – anwenden. Eine Auseinandersetzung mit Tradition, persönlicher Lebensgeschichte und Gegenwart. Das Persönliche wird Universell.
"Universal, Personal", curated by Aisha Khalid
a group exhibition with young emerging artists from Pakistan. These are two opposite words but describes each other.
When we see art from anywhere in the world it communicates with wider audiences because other part of the world's people can relate with it as well.
(pressetext)