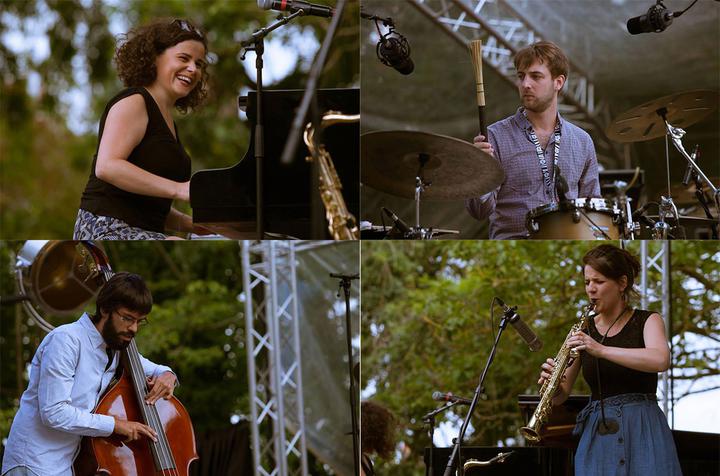 Delphine Deau: piano
Camille Maussion: saxophone
Pedro Ivo Ferreira: bass
Pierre Demange: drums
Das ursprünglich geplante Doppelkonzert mit Chuffdrone wird im März 2024 seine Premiere erleben!
Nefertiti is about a passion for working on the form of compositions. This quartet of superb players was formed by pianist Delphine Deau in 2013, and her pieces have a compelling dramaturgy. The pulse and the melodic line only emerge after joyous free interchange, frolicking and shadowplay. Saxophonist Camille Maussion is a melodic player who is involved in 'soundpainting,' and also collaborates in the fields of dance, theatre and storytelling. He extends Deau's concept and complements her lyrical playing in an ideal way. Drummer Pierre Demange also works in other art forms, notably the film and circus worlds. His mode of working with the wonderfully flexible Brazilian double bassist Pedro Ivo Ferreira often feels like they have together discovered the secret of perpetual motion.
https://chuffdrone.com/
https://nefertitiquartet.com/