toner – audiovisual live performance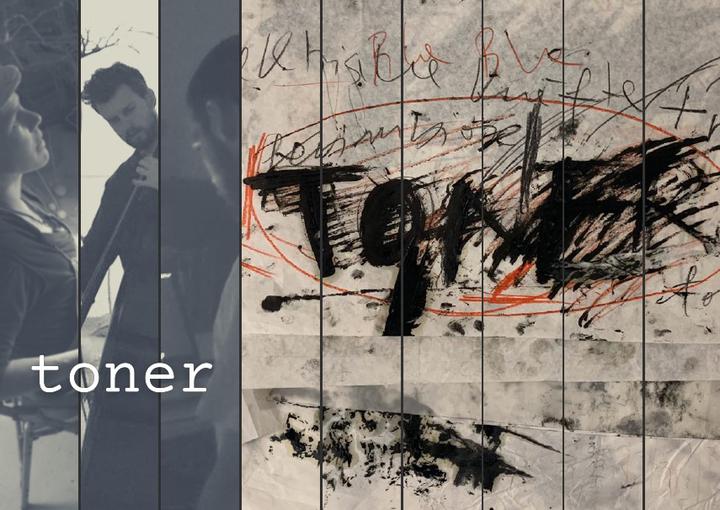 Johanna Finckh: live drawing, monotype
Peer Magnus: double bass, vocals
Severin Gombocz: visuals, digital fx
Diese Veranstaltung wird von der Strengen Kammer auf die Mainstage verlegt
We start the live-stream (real time, stream is not on demand!) about 1/2 h before the show starts. By clicking on "Now Live" a window opens, where you can watch the concert free of charge and without any registration. If you want, you can support this project with "Pay as you wish". Thank you & welcome to the real & virtual club!
Sorry this part has no English translation
• Druckgrafik und Visuals, Kontrabass und elektronische Musik, freie Improvisation und Pop - scheinbare Gegensätze geben sich in einer tröstlich chaotischen Performance die Hand und laden zum Eintauchen und Reflektieren ein. toner vereint bildende Kunst, digitale Kunst und Musik zu einem multimedialen Live-Erlebnis, das sich hören und sehen lassen kann.
Vielfältig und mehrsprachig lässt das 2017 gegründete Trio nicht nur Genregrenzen verschwimmen. Mit Worten, Klängen, Bildern und digitale Effekten wird von Johanna Finckh, Peer Magnus und Severin Gombocz auf der Suche nach einer gemeinsamen Sprache eine Atmosphäre geschaffen, die verbindet. (Pressetext)
https://www.peermagnus.com/toner