9.muk.jazz.festival 2021 – muk.jazz.night III w/ Traditional Jazz Ensemble / Pablo Del Pino Funk & Soul Ensemble / Daniel Toth / Marija Miletic / Modern Advanced Ensemble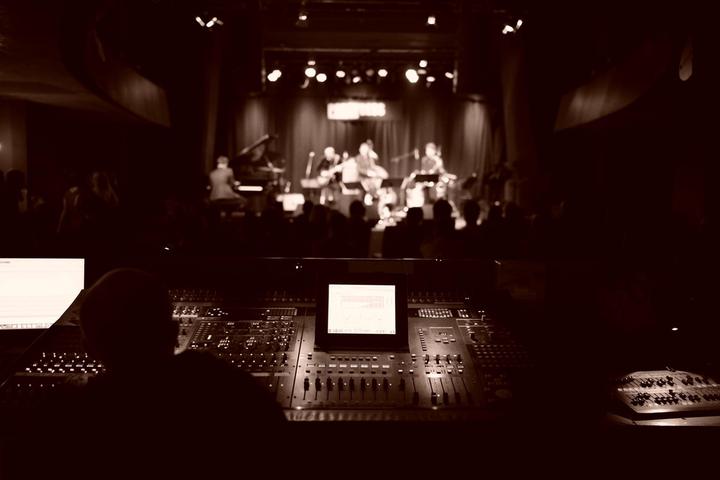 Traditional Jazz Ensemble - Harry Putz
Pablo Del Pino
Funk & Soul Ensemble - Manfred Holzhacker
Daniel Toth
Marija Miletic
Modern Advanced Ensemble - Denis Gäbel
We start the live-stream (real time, stream is not on demand!) about 1/2 h before the show starts. By clicking on "Now Live" a window opens, where you can watch the concert free of charge and without any registration. If you want, you can support this project with "Pay as you wish". Thank you & welcome to the real & virtual club!
Sorry this part has no English translation
muk.finals & muk.jazz.night I-IV mit künstlerischen Bachelor- & Masterprüfungen & Ensemblekonzerten
An vier aufeinanderfolgenden Tagen (muk.jazz.night I-IV) zeigt der Studiengang Jazz der Musik und Kunst Privatuniversität der Stadt Wien, was er alles zu bieten hat: Das muk.jazz.festival '21 präsentiert ein Programm voller Spielfreude in unterschiedlichster musikalischer Couleur. Das Festival umfasst Ensemblekonzerte auf höchstem Niveau von Traditionell bis Modern sowie die MUK.finals, in deren Rahmen sich die aktuellen Absolvent*innen in öffentlichen Bachelor- und Masterprüfungen präsentieren.
Wir weisen darauf hin, dass es auf Grund der Coronapandemie zu kurzfristigen Änderungen kommen kann, da wir uns an die zu dieser Zeit geltenden bundesweiten und universitätsgebundenen Coronaregeln halten müssen. (Pressetext)
http://www.muk.ac.at
http://www.facebook.de/muk.jazz